Help your children to realise that they don't need to learn all 144 times tables facts with these posters and matching activity sheets!
Help your children to remember their times tables with our free space-themed multiplication charts and cards.
A set of answers to each of the 1-10 times tables, all colour-coded according to the multiplication table they represent.
Digital roots provide lots of opportunities to find patterns!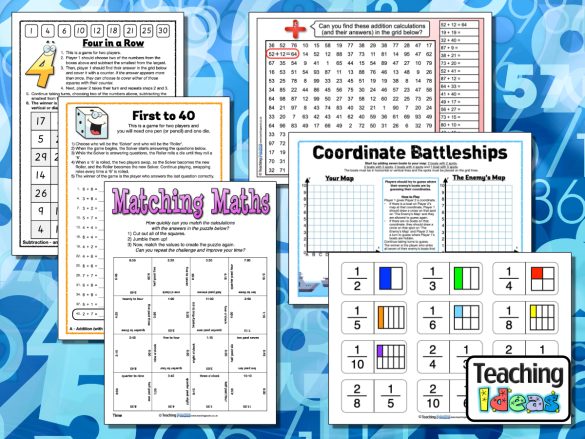 Expand your children's Maths skills and have fun in the classroom with these great Maths games and puzzles.
An activity which can be used regularly to develop children's knowledge of their times tables.
Use the multiplication square to find patterns by colouring in certain squares.
A competitive game in which children race to call out their times tables.
Will your children be able to identify the missing numbers quickly?