Use these printable display borders to decorate your Ancient Greece classroom displays!
Try this role-play activity about the story of Narcissus with the children in your class!
An amazing PDF containing a set of "fill the blanks" activities, to reinforce understanding of vocabulary relating to the Greeks.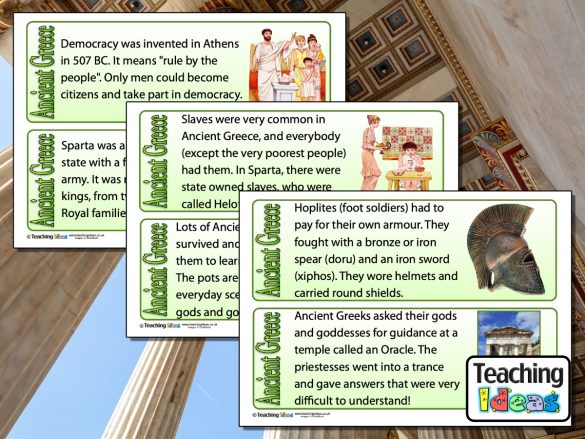 If you're teaching your children about Ancient Greece, our free fact cards are a brilliant resource that can be used in many different ways. Download them today!
A role-play activity based on the story of Perseus!
Use this worksheet to teach your children about the Greek Alphabet.