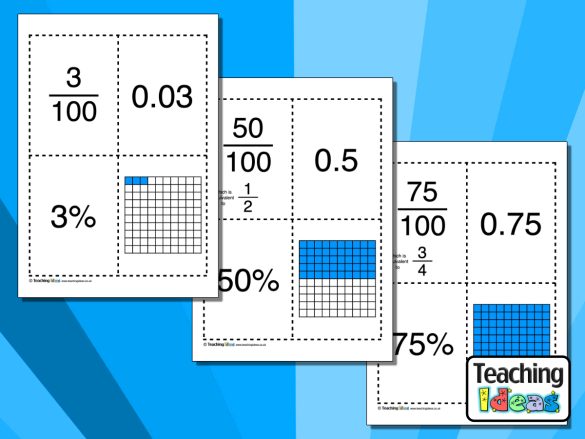 Sixteen pages of printable cards, showing equivalent fractions, decimals and percentages. Use them on a classroom display board or for a range of practical Maths activities!
A wonderful idea which can be used to introduce percentages to children.
Find the percentages of the amounts of money and colour the design.