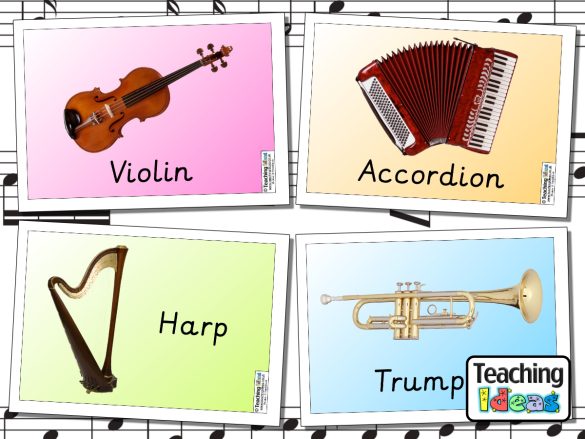 If your children are learning about different musical instruments, use our free display posters in your classroom!
Get your students to plan, rehearse and perform their own rondo.
Notation is the representation of musical sounds in the form of small pictures and symbols. It is a very easy way of notating music, and there are a number of different ways of teaching and using it: 1) Start by teaching the children some symbols which can be used to represent different sounds. For example…
Use Apple's Garageband software to create some movie soundtracks with the children in your classroom. This is a great activity idea to try in your music lessons!
A fun activity which reinforce the children's knowledge of pitch and dynamics.
A simple game which develops children's sense of rhythm.
Use the children's names to create music!
Introduce rhythm to your children using this wonderful technique.