Challenge your children to be spelling detectives using this interesting text about dragons and the Shang Dynasty.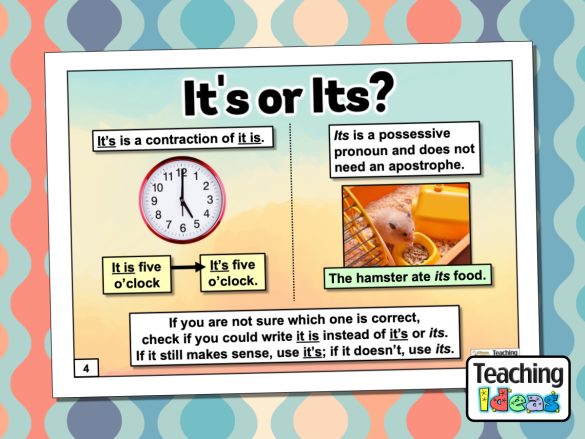 Do your children struggle with It's or Its in their writing? This poster will help them decide which spelling to use!
A set of loop cards which help children to review regular and irregular plurals.
A fantastic way of reinforcing knowledge of spellings.
A game that helps children to recognise and predict common spelling patterns.
An excellent activity involving phonics reinforcement and cuddly teddy bears!
A selection of activities which can be used to help children to improve their spelling.
Make up sentences using your weekly spelling test words.
A fantastic way of teaching children what onomatopoeia is, and remembering how to spell it!