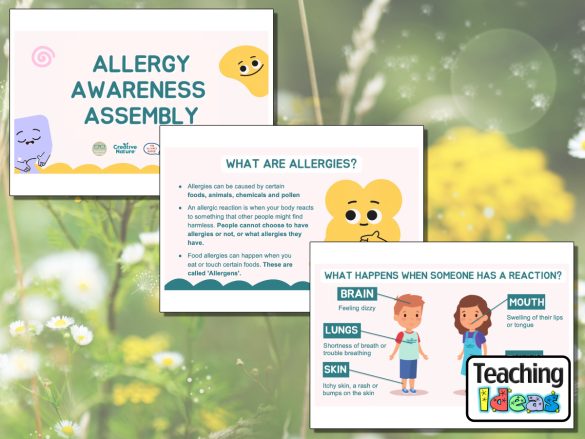 Help your children to learn about allergies and how to help friends who may be having an allergic reaction!
An assembly script which can be used as part of your Harvest celebrations.
Assembly resources that can be used to teach children about the work of Dogs Trust.
Tell this story to encourage children to help each other and work together.
An entertaining assembly idea, dealing with the issue of perseverance.
Involve the children in making important decisions and suggestions about the future of your school.
What would nursery rhyme characters give up for Christmas, to make others happy? Find out in this thoughtful assembly.
Help your children to learn about Fairtrade, bananas, geography and more with this assembly script and Powerpoint presentation.
A fun idea for lessons or assemblies where children explore language differences in their country.
An short play which could be used in assembly to teach children about Eid.