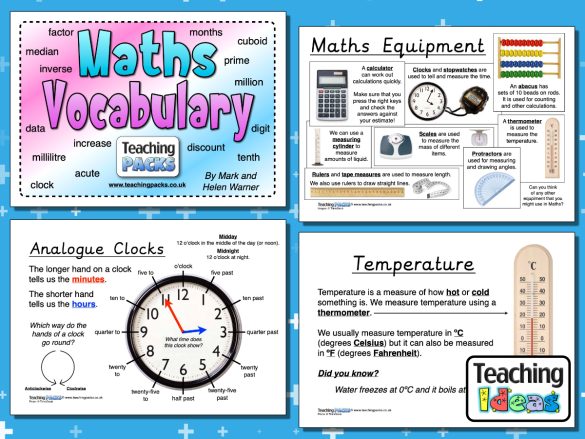 This huge collection of resources can be used to teach your children about different types of Maths vocabulary.
A set of three differentiated worksheets based on solving problems with time.
Activity sheets that challenge children to convert the time from analogue to digital (or vice versa).
If your children are learning about the four seasons of the year, share these posters on a classroom display board.
A set of time problems, originally intended for Year 5 children.
Encourage children to think about digital / analogue times using their favourite TV shows as a starting point.
Real-life problems involving the interpretation of a selection of timetables.
A worksheet to reinforce children's ability to convert between different methods of writing times.