Use this poster to help your children understand how to use exclamation marks effectively in their sentences.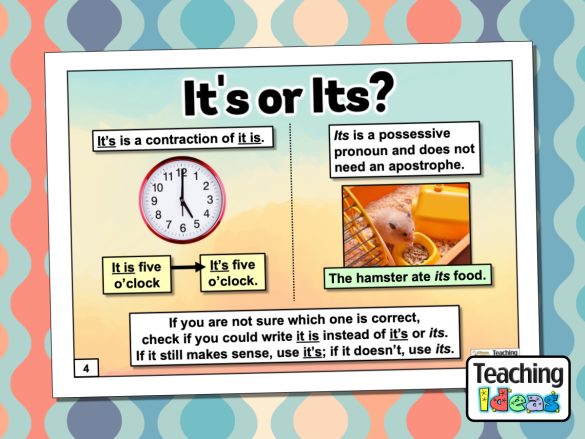 Do your children struggle with It's or Its in their writing? This poster will help them decide which spelling to use!
Can your children put the commas in the correct places on the activity sheet below?
A number of useful resources which can be used to teach children about speech marks.
A fantastic tip to help children remember how to use punctuation within speech marks.
Let children have a copy of these cards to refer to while writing, or copy two sets and play Pairs / Snap with them!
Use this simple method to reinforce when capital letters and full stops are needed.
Help your children to remember when to use capital letters with this handy poster! It's the perfect addition to your classroom display boards or as a reference mat on children's tables.
A very useful idea for helping children to understand the use of speech marks.