Ages: 5-11
Making creatures with balloons is great fun, and it's really easy! You can use round or long balloons to make the body and then attach limbs, facial features and other body parts (which could be made from card or other craft materials).
You can make all kinds of creatures, including dinosaurs, like this Stegosaurus…
… or this Tyrannosaurus Rex…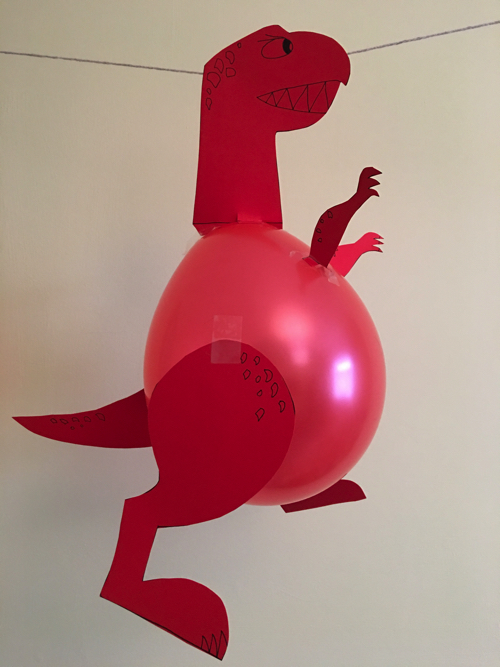 … or aliens…
… or a monster. If your children are learning about a particular animal, could they try to make it in this way?
You could also use the finished creatures as part of a play or performance… or in an animation / movie.
We have provided some templates to help you make a stegosaurus, tyrannosaurus rex and an alien below. Just download and colour them (or print them onto coloured card) and cut out the pieces!
If you are thinking of using balloons with your children, remember to be aware of those who may have allergies to latex.
Downloads:

Balloon Tyrannosaurus Rex Template

Balloon Stegosaurus Template

Balloon Alien Template